18. October 2023
Recover is proud to announce the launch of the new brand, SERWENT
Recover, the EQT owned leading provider of non-discretionary property remediation and underground infrastructure maintenancev services in Scandinavia is proud to announce the launch of the new brand, SERWENT, which brings together eight companies that previously belonged to Recover's Environmental Servicesdivision ("SERWENT" or "the Group").
SERWENT, a leading force in the water and wastewater industry, is proud to announce the launch of its new umbrella brand, which brings together eight prominent companies under one unified entity. This strategic move solidifies SERWENT's position as the second largest player within the underground infrastructure maintenance ("UIM") sector in Scandinavia.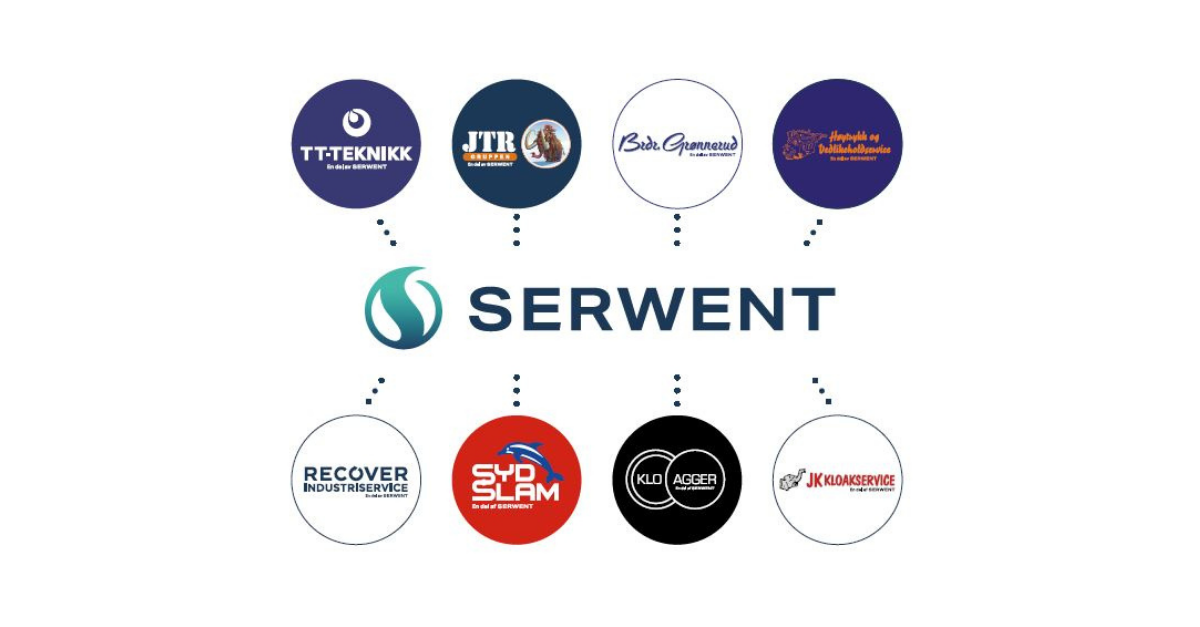 The establishment of SERWENT marks a significant milestone in the Group's growth journey. By integrating and strengthening the cooperation between the eight highly respected companies and brands, SERWENThas created a powerhouse capable of delivering a wide range of UIM services. From routine maintenance to complex infrastructure- and relining projects, SERWENT caters to the diverse needs of theUIM landscape across Scandinavia.
"The creation of SERWENT marks a new strategic direction for Recover. The largest business area, Property Remediation, will continue under the Recover brand, while Recover Environmental Services will transform into SERWENT. SERWENT will be run as a standalone company with its own management team, strategy, and brand,reinforcing focus, simplicity and entrepreneurship", says Ted Söderholm, Recover Group CEO.
"We are thrilled to unveil SERWENT, which unites our exceptional employees under one common brand," says Aleksander Holter, Managing Director at SERWENT. "Having doubled in size since 2020, this strategic move strengthens our position as a leadingforce in the Scandinavian UIM sector, enabling us to provide our clients with unmatched expertise, innovation, and service quality. The integration and cooperation havealready been ongoing for months and a common brand was a natural next step for the companies within SERWENT."
As SERWENT continues its exciting growth journey, the Group is confident that its new umbrella brand will strengthen its market presence, fuel growth, and elevate its ability to meet the evolving needs of the industry.
For more information about SERWENT, please visit serwentgroup.com, serwent.se, serwent.no or serwent.dk.

Contact:
Aleksander Holter
Managing Director
SERWENT
aleksander.holter@recover.no